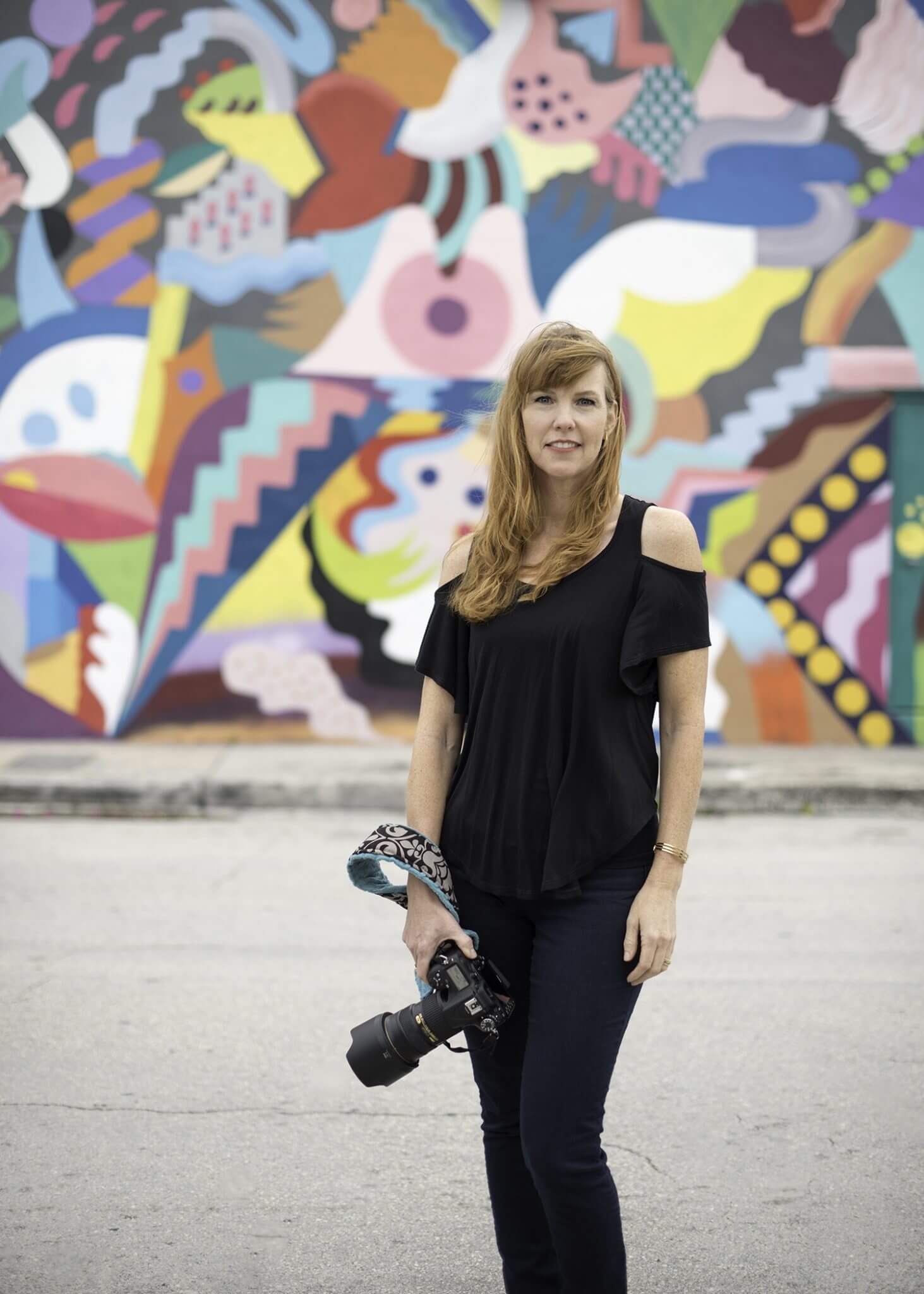 MARIA ROCK
An accomplished photographer who appreciates both originality and excellence in the arts, Maria Rock names Monet as her favorite fine artist. On the music side, her tastes are varied with jazz musician Wynton Marsalis and rocker David Grohl among her favorites. There's probably a little Motown in her collection too, as the first concert she ever attended was The Jackson Five – fourth row center, to be exact. The work of Paul J. Pelz and his versatility across many types of structures — from commercial buildings to churches to lighthouses — is what catches her eye when it comes to architecture.
Where would Maria dine if she could choose her last supper? At her parent's house, as she rates a meal by the company rather than the food. Not that she's knocking the food there, of course! And if she's enjoying a cocktail with dinner, this Sarasota, Florida native will have a citrus mojito made with calamondins, please. When she's eating at her place, you may find Maria relaxing on her antique Stickley couch after a delicious meal.
A person who says that her biggest life lesson is that "toxic people can't be trusted," she places a great deal of trust in her husband and children, and the family dog, who she loves to pieces. Known for being "freakishly strong," Maria has great reserves of mental and emotional strength as well, having raised three kids and been a Montessori teacher. Her dream job is the one she holds now as a photographer who has the freedom to travel and capture life from her perspective, and who is inspired by the creative energy and stylish surroundings of Wynwood Casa.